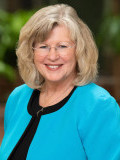 Bobbie Guidry
Vice President Assisted Living and Housing
As Vice President of Housing & Community Services, Bobbie utilizes her deep knowledge of senior living and senior housing to provide technical assistance that helps members deliver the best possible outcomes for the consumer. In addition, she guides members in developing and interpreting policies and procedures, leads cabinets and committees, and develops public policy on both the state and federal level that benefits our members and those we serve.
Prior to joining LeadingAge Minnesota, Bobbie served as the Director of Housing and Community-Based Services for Benedictine Health System. She has served communities in five states, giving her unique perspective on operational requirements, financial performance and person-centered strategies that improve quality of care and quality of life. Bobbie is both a licensed nursing home administrator and social worker, and also has experience in a broad range of community services including adult day as well as palliative/hospice care.
Bobbie graduated from Minnesota State University – Moorhead and received her administrator licensure from the University of Minnesota Center for Long Term Care Administration.