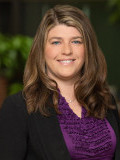 Laura Nordaune
Purchasing Advisor
Laura Nordaune started with LeadingAge Minnesota in March of 2014 as a member services representative and is now a Purchasing Advisor with the Savings and Solution Center. Utilizing her deep experience and understanding of the challenges facing the aging services field, she will help members navigate their group purchasing opportunities through Value 1st and Alliance Purchasing.
Laura conducts cost analysis studies of approved vendors, and helps members understand how Value 1st and Alliance Purchasing can help them save money and continue to deliver the very best quality to their residents.
Prior to joining LeadingAge Minnesota, Laura spent 14 years specializing in customer relations within the healthcare group purchasing arena. She holds a BS degree in communications from Hamline University.
Value 1st is the group purchasing organization owned by LeadingAge, LeadingAge Minnesota and 25 other state affiliates.