2022 Institute Call for Presentations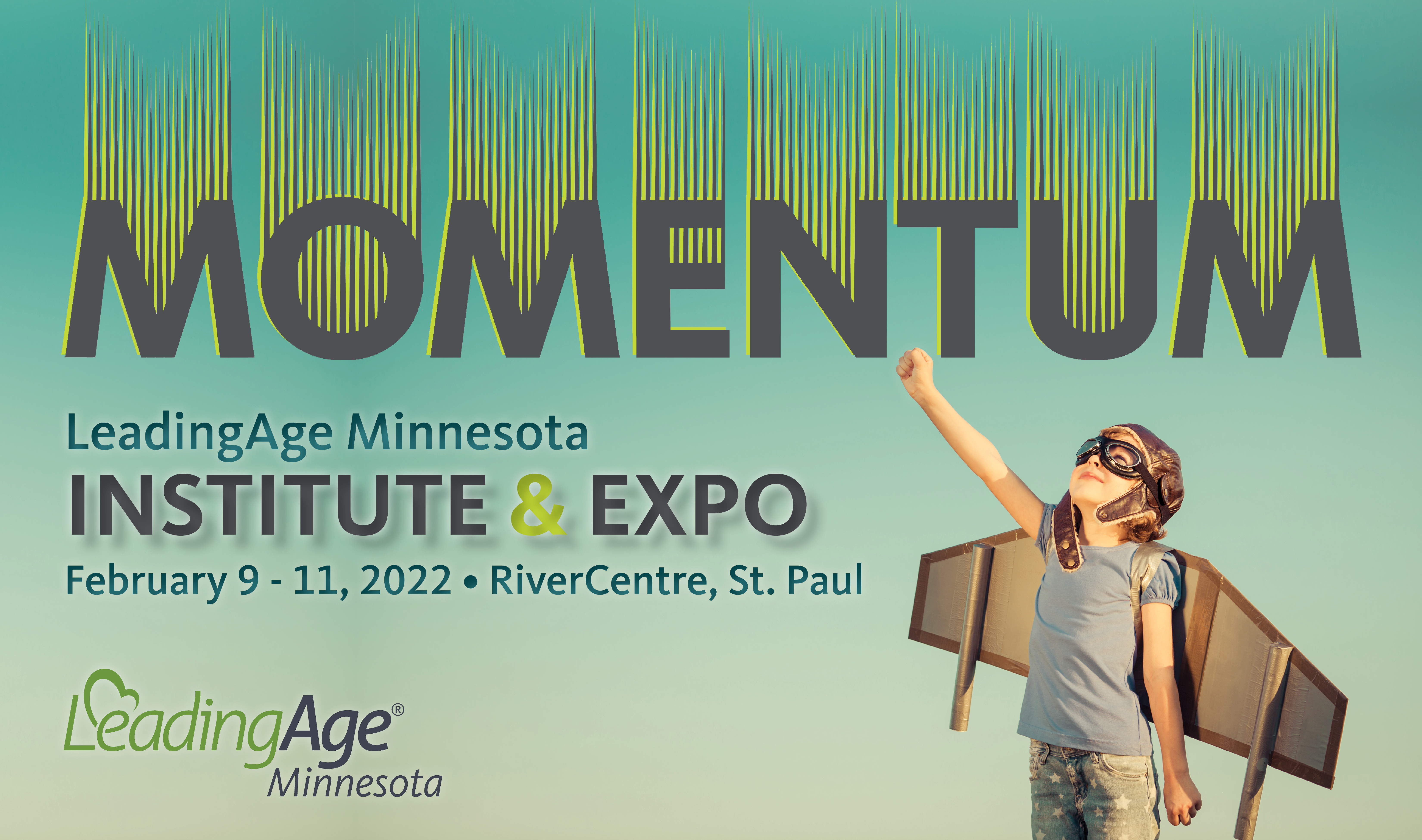 2022 INSTITUTE & EXPO CALL FOR PRESENTATIONS NOW OPEN
Proposal Deadline: Tuesday, September 7, 2021 at 11 p.m.
About the Event
The annual LeadingAge Minnesota Institute & Expo is the premier conference for older adult services providers. With three days of cutting-edge education, special events, and countless networking opportunities, it is the must-attend event of the year.
For 2022 LeadingAge Minnesota is considering a blended model of live in-person and virtual programs to allow for a greater variety of staff to participate in the event while reducing barriers of time and distance.
Audience
The Institute attracts over 3,000 older adult services professionals — from CEOs to various interdisciplinary team members to direct line staff — providing senior housing and/or senior health care services in a variety of settings. This audience is experienced and knowledgeable. They want and have requested advanced level training. They have also come to expect the most current and highest quality of information and ideas to take back and use in their respective organizations.
About the Programs
This event typically features 100+ educational programs and we're calling on you to help us plan them by submitting one or more proposals. The sessions are one hour in length. The design of one hour-long programs should have an interactive learning experience and the rest information sharing. (Examples provided on the application form.)
Session Formats and Program Length
They may be live and in person, or they may be pre-recorded and virtual. We're trying to be flexible in an ever-changing environment in which our members work and care for older adults. All sessions are to be 60 minutes long.
Evaluation of the Proposals
The 2021 Education Committee and LeadingAge Minnesota education staff will review all submissions and proposals. Those CFPs that are of an advanced level and offer highly interactive shared-learning approaches are especially preferred. The goal is to have Institute programs that are of the highest quality, are well-balanced, innovative, creative, and original. Proposal Applications that fail to meet all guidelines or are incomplete will not be considered for review.
In addition, the 2021 Education Committee will be evaluating individual proposals using the following criteria:
Advanced level content reflected in learning objectives and session descriptions. Our members want to be able to apply their knowledge and experience.
Innovation, creativity, and originality of topic.
Clarity, depth, and specificity of proposal.
Timeliness, currency, and relevance of subject matter to the specific setting/audience.
Incorporates interactive learning strategies into the program design.
Practical applicability of topic to aging services settings.
Qualifications, expertise, and experience level of presenter(s).
The Call for Presentation Process is Very Competitive!
Of the 120+ proposals received each year, less than half actually make it onto the Institute's program schedule. In addition to your proposal meeting the criteria listed above, you can increase the odds of it being accepted if your program topic addresses some unique program/audience needs:
Required CEUs
Cultural responsiveness and ethics-related topics specifically for Minnesota licensed social workers.
Sanitation and ethics related topics for dietary/nutrition/food services professionals.
Programs of Interest to Interdisciplinary Team Members
The Institute isn't just for CEOs, COOs, campus administrators, AL directors, directors of nursing/nurse managers, campus administrators, housing managers, and board members. All kinds of department head level and other staff need training too! Click on the tab below for proposal ideas.
Speakers will be notified of LeadingAge Minnesota's decision regarding proposals by early October 2021. All prospective speakers are required to keep the potential conference dates of February 8 – 11, 2022 available until notified of the status of their proposal. LeadingAge Minnesota will not accept phone calls regarding the status of proposals at any time during the selection process.
Please Note: To help keep registration costs affordable for its members, LeadingAge Minnesota does not pay honoraria, travel, per diem or other costs for CFP speakers in a live or virtual environment. In addition, speakers are responsible for all expenses incurred in the development and implementation of their presentation(s). PowerPoints for CFP presentations are required. All speakers are invited to participate in the Institute during the day of their presentation(s) as LeadingAge Minnesota's guest.
Submitting Your Proposal
Complete a separate Proposal Application for each proposed presentation by Tuesday, September 7, 2021 at 11 p.m.
Repeat submissions from prior years are strongly discouraged.
Proposal Applications that fail to meet all guidelines or are incomplete will not be considered for review.
Questions? Contact Heidi Simpson at hsimpson@leadingagemn.org.