Adult Day: COVID-19 Resources
As Minnesota "turns up the dial" on re-opening the state, Adult Day Services providers will need to get ready to restart services in their centers. Resuming operations will come with expectations - including enhanced infection control - to provide a safe environment that offers all the incredible benefits of connection and support.
This page serves as your COVID-19 Resource Library. We will post tools, guidance and resources to help you be in compliance with the state's expectations on your operations as well as help you make sure you are doing all you can to create a safe environment for your clients and staff.
SHARING & LEARNING OPPORTUNITIES
MDH & DHS GUIDANCE
TRAINING & VIDEOS
DETECTING AND TRACKING SYMPTOMS
SCREENING GUIDANCE
PERSONAL PROTECTIVE EQUIPMENT
CLEANING & DISINFECTING

STAFF TRAINING - LEARN WITH EDUCARE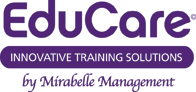 Educare® is an exclusive LeadingAge MN strategic collaboration providing on-demand online and DVD-based training. EduCare® training is a compliant solution for adult day and can be customized to your center.
All EduCare clients have access to the training videos. DVDs can be sent to non-clients upon request. Contact Jennifer Anderson at jmamirabelle@msn.com or 952.288.3800.