Adult Day: COVID-19 Resources
This page serves as your COVID-19 Resource Library. We will post tools, guidance and resources to help you be in compliance with the state's expectations on your operations as well as help you make sure you are doing all you can to create a safe environment for your clients and staff.
In addition to the resources found on this page, additional public service announcements, print materials and other translated documents can be found here.
Join us every other Thursday at 3:00 for the ADS Huddle where you will learn the latest regulatory updates and connect with other providers on operations. To participate, click here, and contact Roni Falck with any questions:
NEW RESOURCES:
GUIDANCE:
SAMPLE POLICIES
MDH & DHS GUIDANCE
INFECTION CONTROL AND SYMPTOM SCREENING
STAFF TRAINING - LEARN WITH EDUCARE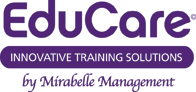 Educare® is an exclusive LeadingAge MN strategic collaboration providing on-demand online and DVD-based training. EduCare® training is a compliant solution for adult day and can be customized to your center.
All EduCare clients have access to the training videos. DVDs can be sent to non-clients upon request. Contact Jennifer Anderson at jmamirabelle@msn.com or 952.288.3800.