Make Zero Harm Possible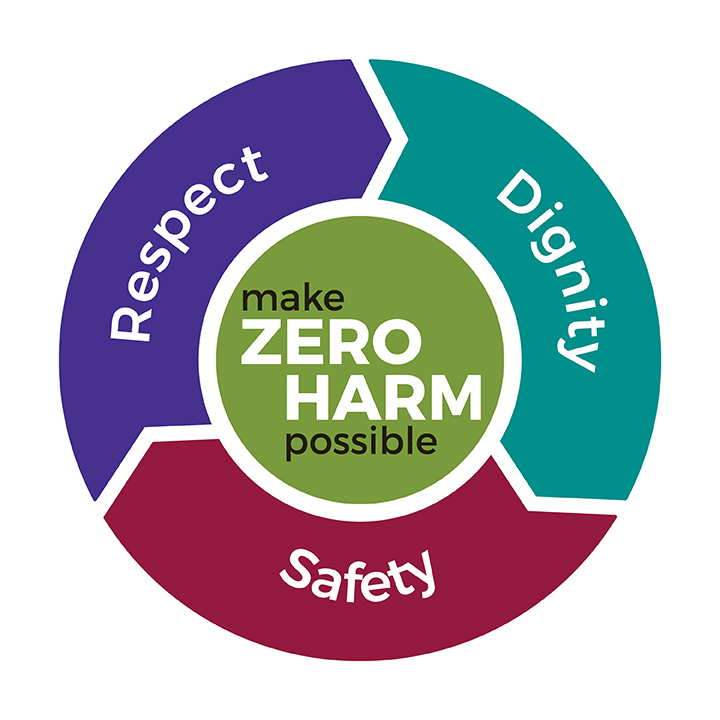 The Make Zero Harm Possible Award recognizes LeadingAge Minnesota members who demonstrate their commitment to treat the people they serve with respect and dignity, and to keep them safe by speaking up to prevent potential harm.
Respect & Dignity: Members can also nominate individuals or teams who go above and beyond in getting to know their residents as individuals, and treating them with respect and dignity, such as using a resident storyboard to tell their life stories, hosting events where residents share more about themselves or taking the extra time to get to know more about a resident from their family member and then sharing and applying that knowledge to make a positive difference in the life of that individual.
Prevent Harm: Members can nominate individuals or teams from their organizations that spoke up to prevent a potential safety event, such as a situation that may put a resident at risk of a medication error or being persistent in getting care for a resident who has had a change in condition that has not been resolved.
Three Levels of Awards:
Nominations will be accepted throughout the year. If the nomination meets an example of commitment to the Safe Care for Seniors pledge, the individual will receive a letter and certificate from LeadingAge MN.
Each quarter one individual or team recognized during the quarter will be in the running to receive special recognition for outstanding achievement based on the nature of Making Zero Harm Possible and the impact to resident safety and quality of life. Quarterly award winners will be recognized by LeadingAge MN at the member setting.
Annually, one of the year's quarterly award recipients will be selected to receive special recognition at a LeadingAge MN event.