LeadingAge Minnesota is the largest association of organizations serving Minnesota seniors.
Our mission is to create the future of older adult services through excellence and innovation.
Today our membership encompasses over 1,000 organizations statewide. Together with more than 50,000 caregivers, our members serve 63,000 older adults every day in all of the places they call home, including home care and services, independent senior housing, assisted living communities and skilled nursing facilities.
Save money on the products and services you use every day: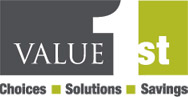 November 19, 2014
New leadership in the Minnesota House of Representatives elevated seniors and their care as a priority for the 2015-2016 legislative session with a new committee focused on aging and long term care issues.
November 19, 2014
LeadingAge Minnesota members are strongly encouraged to participate in the annual Long Term Care Imperative legislative survey that was mailed to all care centers and senior housing members this week.
We are leading change, changing lives. And soon we will launch the next step in our mission to transform and enhance the experience of aging
1 Nov

Every 67 seconds someone is diagnosed with Alzheimers. Take time during Natl Alzheimers Awareness Month to learn more bit.ly/1tsCnhR
1 Nov

Big news coming from us in the next few days...
30 Oct

Preparing for Age Wave is more than preparing for health care needs, housing and transportation equally important. #commonbond
30 Oct

On panel at #commonbond, Kari Thurlow shares implications of LTC workforce shortage: seniors forced to move further from home for care.
30 Oct

Election Day is Tues. #mngov will be faced with this key challenge: more seniors than schoolchildren by 2020. Will senior care be a priority
30 Oct

Aging demographic is a permanent shift in MN that will exert tremendous pressure on services/care seniors need. Is MN prepared? #commongood
30 Oct

We're Navigating the Senior Bubble this morning at the #commongood breakfast. Workforce challenges in long term care sure to be discussed
30 Oct