LeadingAge Minnesota is the largest association of organizations serving Minnesota seniors.
Our mission is to create the future of older adult services through excellence and innovation.
Today our membership encompasses over 1,000 organizations statewide. Together with more than 50,000 caregivers, our members serve 63,000 older adults every day in all of the places they call home, including home care and services, independent senior housing, assisted living communities and skilled nursing facilities.
Save money on the products and services you use every day: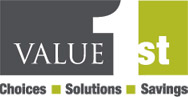 October 29, 2014
Aging Services of Minnesota recently met with the Minnesota Department of Health (MDH) to discuss a number of issues related to home care and received an important clarification on the interpretation of the statutory home care language regarding temporary staff.
October 29, 2014
Governor Mark Dayton and Dr. Ed Ehlinger, Commissioner of the Minnesota Department of Health (MDH), this week announced the framework for plans to monitor the health of any individual returning to Minnesota after traveling from one of the countries in West Africa affected by the Ebola outbreak.