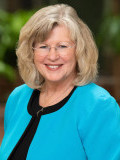 Bobbie Guidry
Vice President of Assisted Living, Housing, and Adult Day Services
How I help LeadingAge Minnesota members: I assist our home and community-based service provider members including assisted living, independent living, adult day, HUD housing, and other emerging community-based models of care.
What I enjoy about LeadingAge Minnesota: With my many years of operational experience in the field, I can provide members with a deep understanding of policies, payment systems, and regulations. I'm a Licensed Social Worker, an LNHA, and an LALD.
More about me: Being a grandmother of three brings me great joy. I'm also a dog lover and have a green thumb. My favorite places are my garden and my cabin.