Education & Events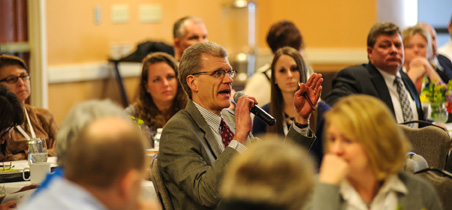 Contact our Olivia Scott for questions or online registration assistance: 651.603.3559 or oscott@leadingagemn.org
LTC Updated Surveyor Guidance
Six-part Webinar Series Sept. 29 - Oct. 24. Register anytime and catch up on-demand.
Quality Management Workshop for Assisted Living Providers
Oct. 26 in person
Billing Trends, Strategies, & Updates for Care Centers
Nov. 9-10, Virtual
Assisted Living Director Licensing Course
Brochure
On-demand and self-paced to help prepare for the LALD licensing exam.
LALDS: Get CEUs through LeadingAge MN's On-Demand Webinars
LeadingAge Minnesota has a selection of on-demand webinars available that are approved for clock hours for AL Directors. We've designed 11 self-paced webinars on a variety of topics which provide up to 13 clock hours. View the options and purchase here.
SAVE THE DATES:
2023 Institute & Expo
Feb. 8 - 10
RiverCentre, St. Paul
Virtual Learning Center
This is where you will login for all virtual CEUs and also to access any events that you are or have been registered for that are virutal.

Voting Rights and Guidance for LTC Residents
Click here to access the Behavioral Health Training Series
Continuing Education Credits
Attendance at LeadingAge Minnesota education events earns continuing education credits from a number of professional accreditation boards, including LTC Administrators, Nursing, Social Work, Activities, and Dietary. The type of number of CEUs varies with each program.