Education & Events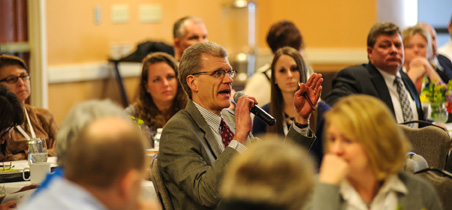 Our Online Registration system was recently updated. You must now log in with your member credentials at the top of the page before being able to register for events and conferences.
We strongly encourage you to complete a short process to ensure a smooth and stress-free online experience while using the registration system and store. Click here for instructions. For assistance, contact Paula Bell 651.603.3489
Contact Ashley Peterka for other assistance related to online registration. 651.603.3559 or apeterka@leadingagemn.org
Click on the green bar to register for events and explore many professional development opportunties.
LeadingAge Minnesota delivers up-to-the-minute training you can depend on, in a variety of formats at a price you can afford. Our tenured staff has a combined 200+ years of experience in the field of older adult services – experience that equips our members to be informed, well trained and prepared for success.
Continuing Education Credits
Attendance at LeadingAge education events earns continuing education credits from a number of professional accreditation boards, including LTC Administrators, Nursing, Social Work, Activities, and Dietary. The type of number of CEUs varies with each program.