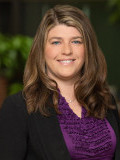 Laura Nordaune
Purchasing Advisor
How I help LeadingAge Minnesota members: I can help members sign up for group purchasing through our association. My goal is to maximize savings for each member.
What I enjoy about LeadingAge Minnesota: Using a cost analysis study, my focus is to help members save money on purchasing without sacrificing quality.
More about me: Laughter is a constant soundtrack in my life. I keep busy with three kids and their sporting events.