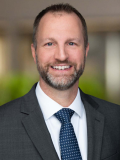 Mark Schulz
Vice President of Policy and Regulatory Affairs
How I help LeadingAge Minnesota members: I have specialized knowledge about state and federal regulatory issues and concepts for assisted living licensure, background studies, home and community based services, and care centers. I can also research and respond to member questions on almost any topic.
What I enjoy about LeadingAge Minnesota: I really enjoy the ability to make complex information less so for those that need to understand and apply it.
More about me: I am married to a wonderful woman (and nurse!), have two middle school aged daughters, and one fat cat. I enjoy hobby woodworking, cooking delicious foods from simple ingredients, and watching competitive cooking shows.