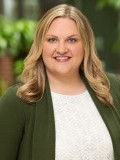 Libbie Chapuran
Director of Communications
How I help LeadingAge Minnesota members: I can help you troubleshoot a crisis situation, pitch stories to local press outlets, and craft your message to various audiences including staff, residents, families, lawmakers, and community members.
What I enjoy about LeadingAge Minnesota: I am passionate about the power of sharing our story - in the media, in our communities, and with the leaders that represent us in Saint Paul and DC. When we lift our voices, we lead change.
More about me: My two young sons keep my husband and me on our toes. I also enjoy Wisconsin Badger football in the fall and golfing -albeit not well - in warmer months.