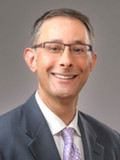 Jonathan Lips
Vice President of Legal and Regulatory Affairs
As Vice President of Legal and Regulatory Affairs, Jon is your "first call for help"—providing technical assistance on a wide range of regulatory and compliance issues across all provider settings. He also assists the advocacy team by identifying opportunities for more effective public policy regarding our members' work and by representing the needs and issues of members with stakeholders at the state and national level.
Prior to joining LeadingAge Minnesota, Jon was an attorney and consultant with Halleland Habicht, where he provided legal, consulting and public policy services to a wide range of health care and aging services provider organizations.
Jon grew up in Duluth, graduated from Georgetown University and earned his law degree from the University of Virginia Law School.