Take Action!
Together, we can lead change for older adults.
Contact Your Lawmakers
Advocacy Resources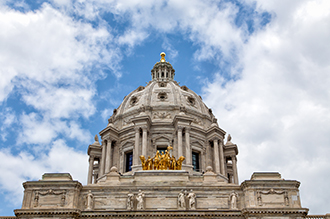 Need up-to-date info for your lawmaker? Need a starting point for a media interview? We've got talking points to get you started!
If you'd like to host your lawmaker, we're here to help. Use our worksheet to start your planning.
Our Impact in 2023
In the past legislative session, your advocacy made a huge impact! Your Advocacy Matters Approximately 2,500 advocates connected with lawmakers over 11,000 times throughout 2023. Aging services issues rose to the top of nearly everyone's agenda this session, and that's because you shared your story!
We asked seniors and their caregivers to lift their voices, and lawmakers heard our message loud and clear. As a result, lawmakers made nearly $1 billion of investments in our sector, the people we serve, and their caregivers. Watch the video below to learn more about the messages that work!