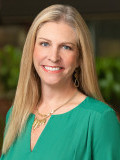 Jenny Prosser
Vice President of Events, Education and Experiences
How I help LeadingAge Minnesota members: I lead the team that creates education programs and webinars for members. I'm also the main contact for business partners, vendors, exhibits, and sponsorships.
What I enjoy about LeadingAge Minnesota: As part of my work, I am active in the regional organization for association professionals called Associaitons North.
More about me: Staying active is a priority for me. I'm an avid golfer and boxer. Watching my son play baseball and playing with my dog keeps me busy away from work.