District Meeting Opportunities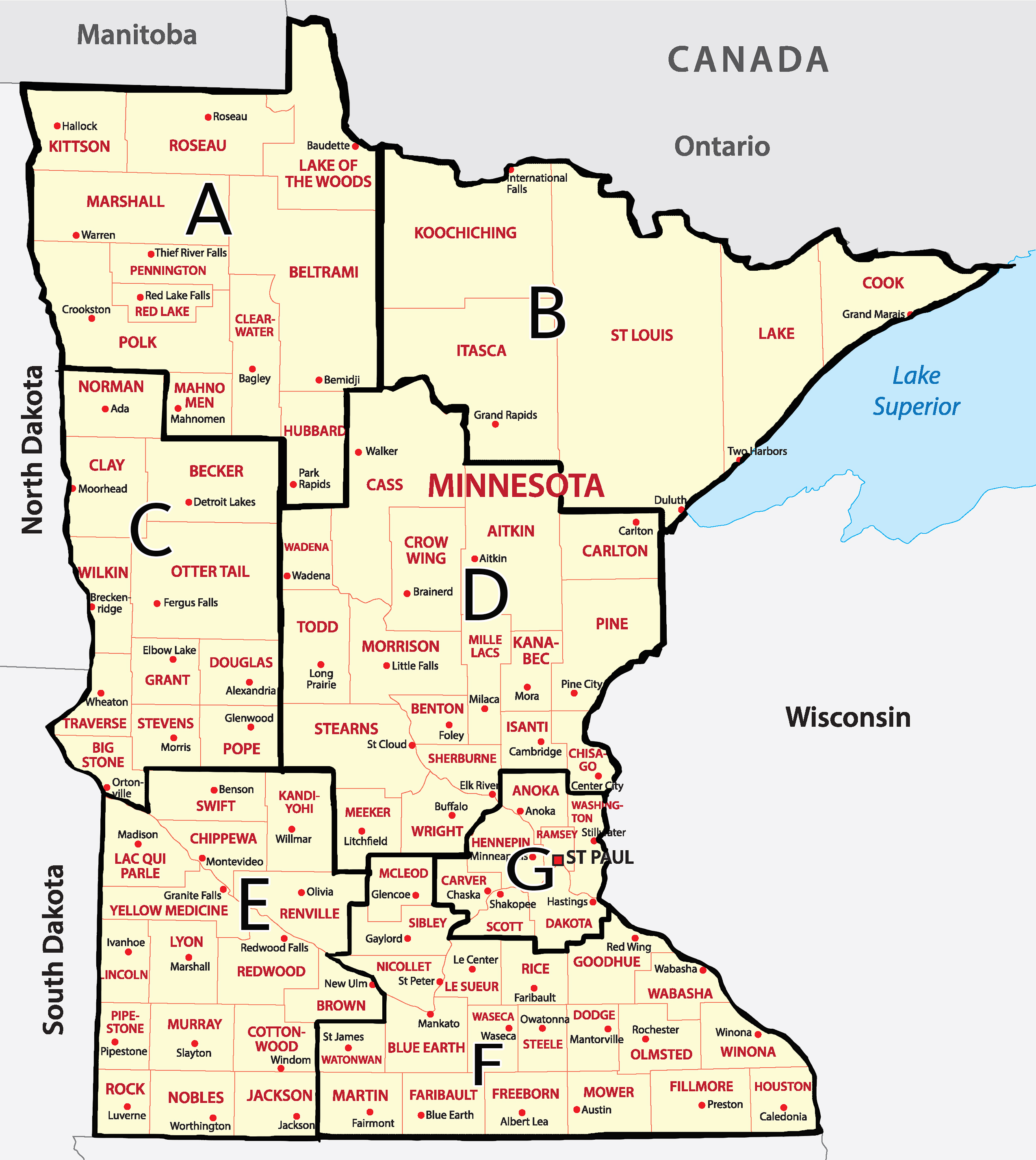 District Meetings have long been a hallmark of membership engagement, bringing together aging services executives and our staff for powerful regional discussions.
Our complimentary District Meetings offer in-depth trainings with free CEUs as well as a unique space to share timely updates on emerging legislative, regulatory, and operations issues. Join us, as we exchange ideas and experiences that will shape your work and the work of our Association, and build rewarding relationships in your peer network.
2022 DISTRICT MEETING DATES
October 2022 - Register today!

District A • October 5• 9 a.m. – Noon
Fireside Grill, Bagley
District B • October 6• 9 a.m. – Noon
Bigfork Valley Care Center, Bigfork
District C • October 4 • 1 – 4 p.m.
Perham Living, Perham

District D • October 11• 9 a.m. – Noon
Good Shepherd Community, Sauk Rapids

District E • October 12• 9 a.m. – Noon
Redwood Area Community Center, Redwood Falls
District F • October 13• 9 a.m. – Noon
Owatonna Country Club, Owatonna

District G • October 14• 9 a.m. – Noon
Midland Hills Country Club, Roseville