Stars Among Us


Thanks to everyone who submitted nominations for the for 2022 Stars Among Us Awards!
Nominations are closed.
Stars Among Us Nomination Brochure
Stars Among Us Awards will honor exceptional individuals at the 2022 Institute & Expo in the following categories:
Rising Star (new award)
Caregiver of the Year
Volunteer of the Year
Outstanding Leadership
Spirit of Aging
And organizational excellence in these categories:
Process Improvement (performance excellence)
Safe Care for Seniors
Questions? Email Awards@LeadingAgeMN.org
In 2021 we suspended our long-standing awards program and honored all who served older adults with a Superheroes video.
You are all stars - thank you for all you do!


Relive our 2020 Stars Among Us Awards.
EXCELLENCE IN PRACTICE AWARDS
Quality
Trillium Woods, Plymouth
Falls Initiative in Independent Living
Star Workplace
Carris Health Care Center & Therapy Suites, Willmar
Defying Tradition: Redefining the CNA as the Clinically Needed Advocate
Community Collaboration
Charter House, Rochester
Annual Sidewalk Sale – 30 Years and $300,000 for Community Benefit
Innovation
Friendship Village of Bloomington
(Stay) Dry Martini Party: Innovative Incontinence Education
STATEWIDE AWARD RECIPIENTS
Caregiver of the Year
Amanda Gruber, Household Coordinator, Three Links, Northfield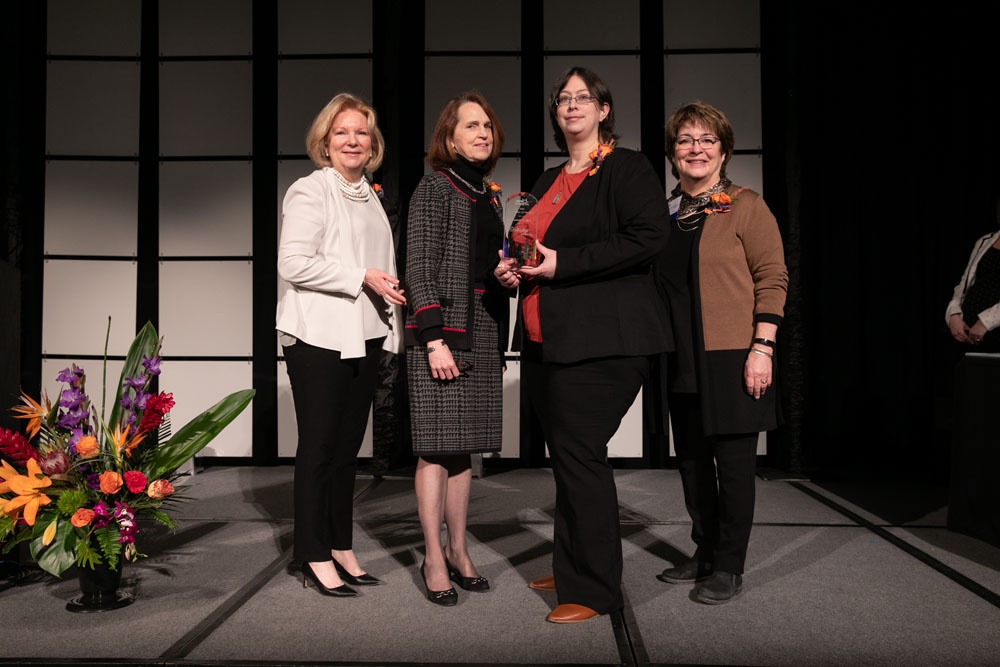 Board Trustee of the Year
Dr. Sharon Aadalen, Jones-Harrison Residence, Minneapolis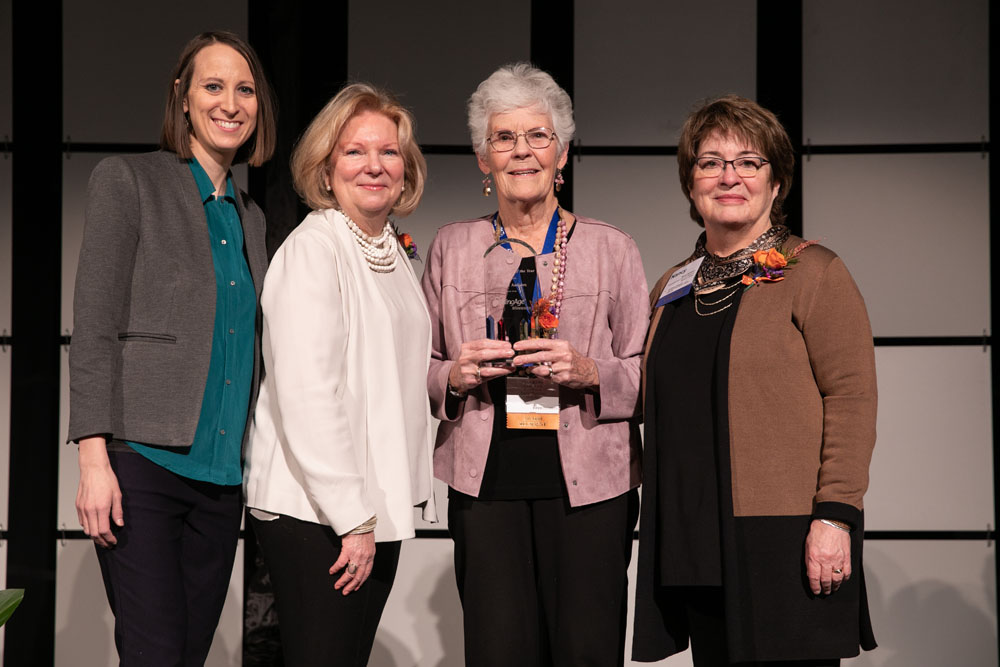 Kal Michels Outstanding Leadership
Jennifer Pfeffer, Senior Regional Director, Ecumen, Shoreview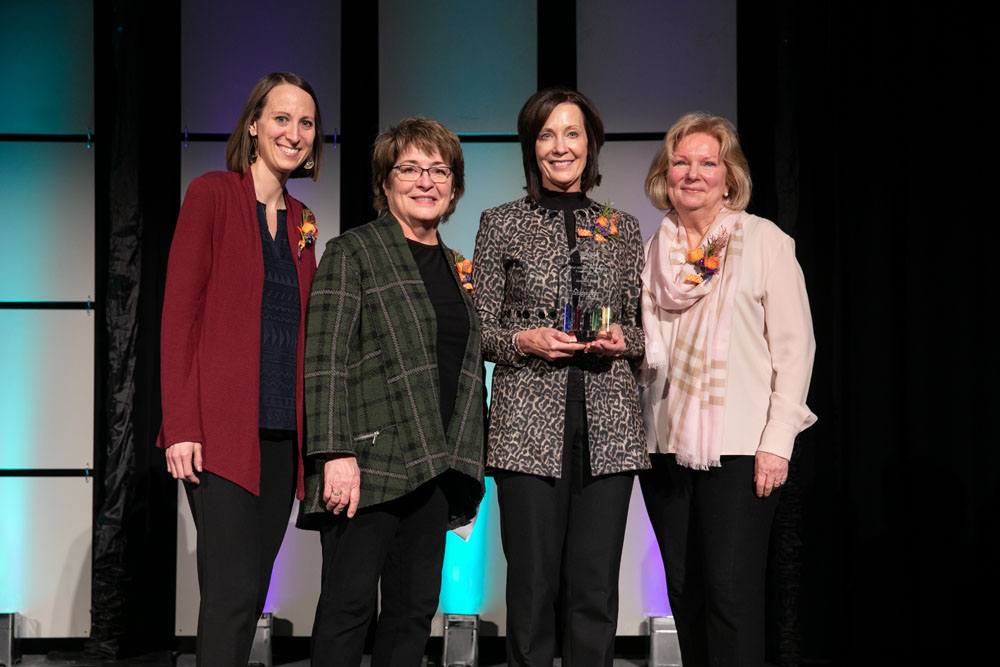 Volunteer of the Year
Craig Stewart, Ecumen Meadows, Worthington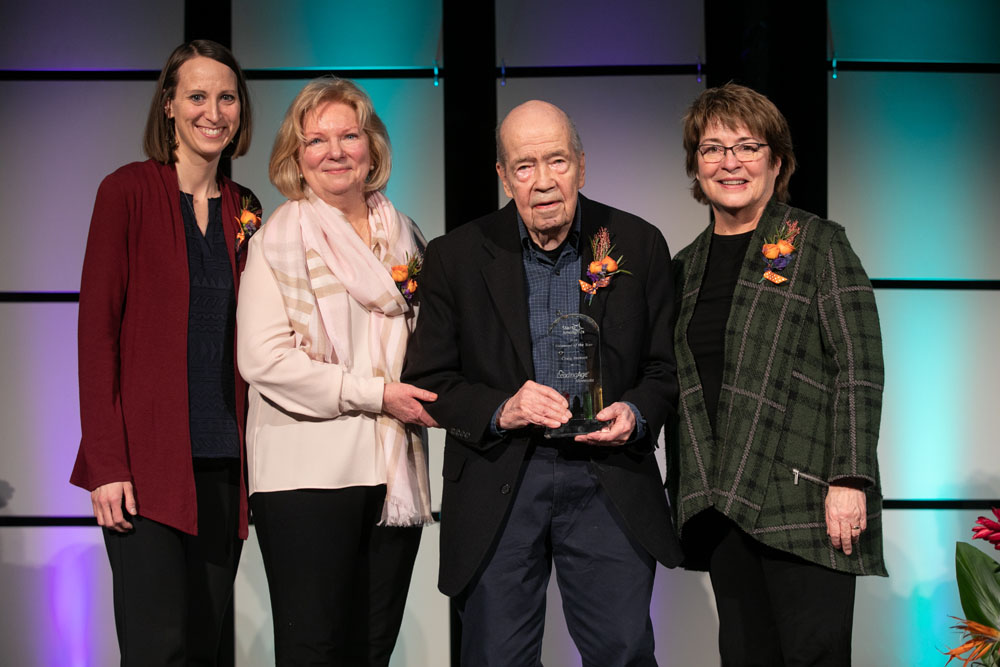 Spirit of Aging
Harold Hansen, Saint Therese of Woodbury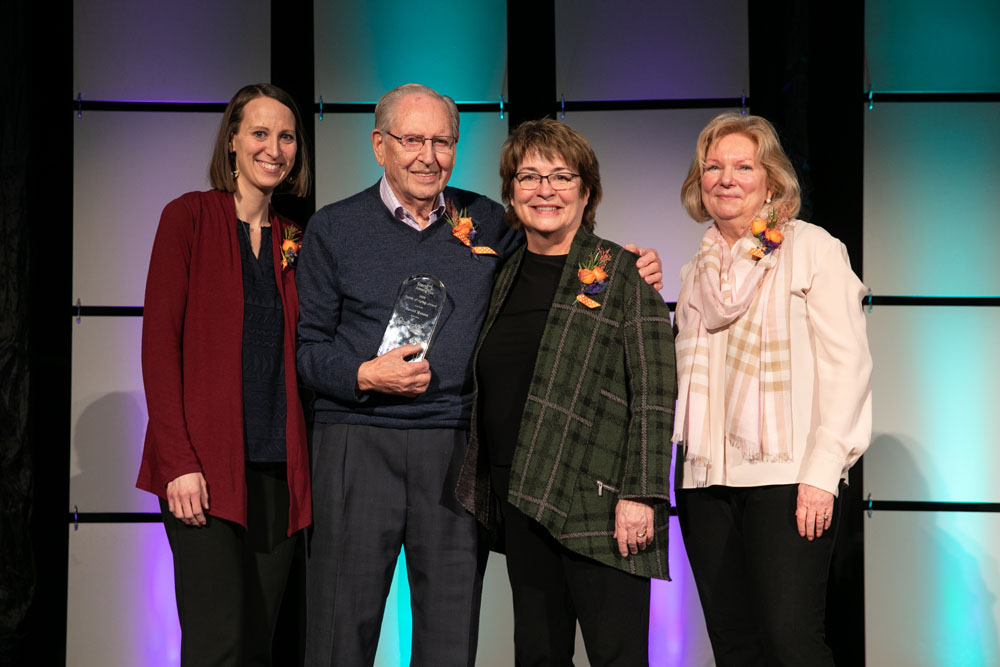 DISTRICT AWARD RECIPIENTS

District Caregiver of The Year Recipients
District A: Mary Stortroen, Certified Nursing Assistant, Riverview Care Center, Crookston
District B: Deborah Bettcher, Nursing Assistant, Aitkin Health Services, Aitkin
District C: Marie VanZee, Care Attendant, Nursing Assistant Registered, Parkview Court Assisted Living, Glenwood
District D: Terry Hampton, Home Health Aide, Shepherd of Grace, Becker
District E: Cindee Krzmarzick, Life Enrichment Coordinator, Oak Hills Living Center, New Ulm
District F: Emily Drees, LPN, Mayo Clinic Health System - Lake City Care Center
District G: Christopher Adhanja, LPN/Memory Care Nurse, The Glenn Minnetonka
District Volunteer of The Year Recipients
District B: Benedictine Living Community of Duluth Auxiliary, Duluth
District C: Lois Stinogel, Auxiliary Board President, PioneerCare, Fergus Falls
District D: Tom Jones, Assumption Community Faith in Action, Cold Spring
District E: Ellie Aalderks, Renvilla Care Center, Renville
District F: Sherry Heydt, Field Crest Care Center, Hayfield
District G: Liam Sheeley, The Glenn Hopkins DayBridge Adult Day Center
District Spirit of Aging Award Recipients
District C: Emmy Rosen, Perham Living, Perham
District D: Marlyn Beaudine, Assumption Community Faith in Action, Cold Spring
District F: Gladys Bolton, Northfield Manor, Northfield
District G: Geraldine "Gerry" Sanson, Augustana Regent at Burnsville
Want some inspiration? Meet the 2019 Stars Among Us awards recipients

Look here for more Stars Among Us information, recognition resources and products you can use at your organization.