Connect Conference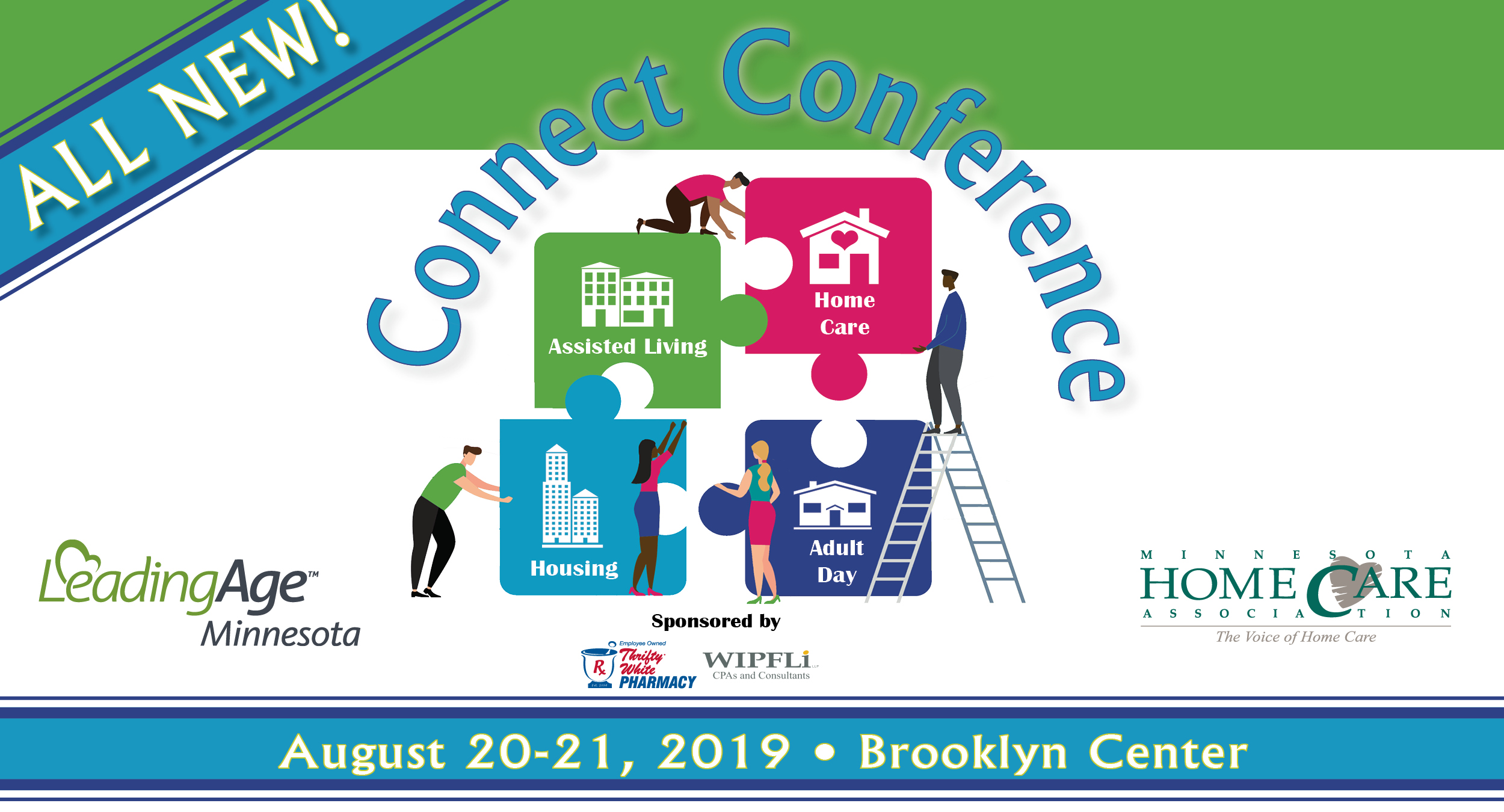 Bringing together Senior Housing, Assisted Living,
Home Care and Adult Day
STILL TIME TO REGISTER - MORE THAN 350 OF YOUR COLLEAGUES ARE ALREADY ATTENDING!
Connect Conference is a two-day event that's all about breaking down silos to unleash the power of Minnesota's home- and community-based services community.

Connect brings you interactive learning, fresh ideas and smart solutions to the challenges we all have in common.
2019 Assisted Living Licensure and Older Adult Protections Act
YES, we have several education sessions specifically devoted to the 2019 legislation and how assisted living providers will be impacted. Know what is coming, what you need to do, when, and get answers to your most pressing questions!
MAXIMIZE YOUR TIME AND INVESTMENT!
We've heard your feedback about time and budget limits to attend multiple conferences each year. Connect combines our most popular conferences* into one unique and engaging experience with topics and issues that cut across service settings and sessions intentionally designed for deep and collaborative discussions.
*If you've attended Senior Living NOW, Assisted Living & Home Care Conference, the Adult Day Conference, Workforce Solutions or the Quality Conference, then Connect Conference is the one you need to attend in 2019!


For information on exhibiting opportunities, please click here