Innovative Solutions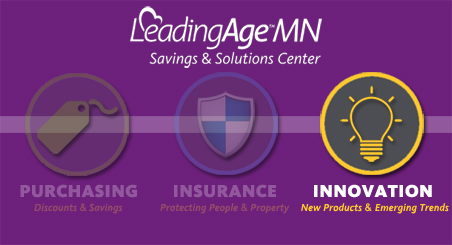 A wise person once said "the only thing constant in the world is change". And this is especially true in Health Care. The boomers are coming and the care model for seniors is changing. To help you prepare to deliver this change, the Solutions Center seeks to identify Innovative Solutions. We are committed to identifying emerging
companies and care trends that can make a difference for your organization and for the seniors you serve.
Here are some of the innovative programs and products recently added to the LeadingAge MN Savings and Solution Center:

eMenuCHOICE is a web-based software tool that improves the hospitality experience for residents and clients. eMenuCHOICE breaks down communications barriers for resident and client meal ordering while enabling person-centered choices, maximizing accuracy and streamlining meal prep operations in older adult services settings.
Visual Inc is a Minnesota-based media and technology company creating Virtual Reality (VR) experiences that enhance healthy and happy living.
Their flagship product, WellnessVR, is a mobile VR platform that reduces anxiety and promotes wellbeing for seniors and patients in recovery.
WellnessVR is a subscription-based prog

ram for mobile Oculus VR headsets that fuses Visual's proprietary video delivery system with immersive 360° video from around the world.
Site training and implementation is delivered in coordination with Senior Virtual Passport. Two packages are offered:
Program assessment for site/community with introductory overview for staff and residents and four, one hour guided VR sessions with supporting materials.
Multiple program assessments for campus or group locations with introductory overview for staff and residents, and 24 one hour guided VR sessions with supporting materials.
LeadingAge MN members receive an 15% discount on VR headsets and WellnessVR app, all current and future programming, and training and implementation packages
For over 20 years, PharMerica has delivered superior pharmacy

services, industry-leading technology, 24/7/365 medication dispensing, IV medication services, medication management, and consultant pharmacist services for skilled nursing facilities, long-term care facilities, hospitals, and health care systems across the nation. PharMerica fills over 33 million prescriptions annually and has a backup pharmacy network that includes 50,000 pharmacies nationwide, and 1,180 in Minnesota alone! PharMerica provides a comprehensive spectrum of quality-focused pharmacy services with specialized areas of expertise in Skilled Nursing, Senior Living (Assisted Living, Memory Care), and Intellectual/Developmentally Disabled (I/DD), as well as ancillary services, including Home Infusion, Hospice, and Specialty Solutions.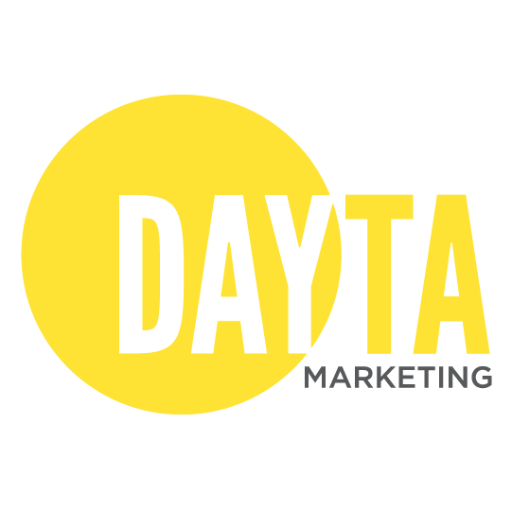 Dayta Marketing helps senior living facilities recruit new talent and increase occupancy through digital and social marketing and advertising. Our innovative approach, top-notch creative talent, and MN-based team of professionals makes us your irreplacable marketing partner.
There are many "digital health" products available today.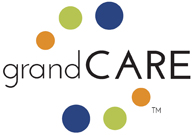 What makes the grandCARE system different is how easily it links the patient, their family, and professional care givers together to remotely manage care for an individual regardless of their geographic location. grandCARE gives senior care providers tools to monitor an entire community at a glance, improve the resident experience, and create a significant competitive advantage.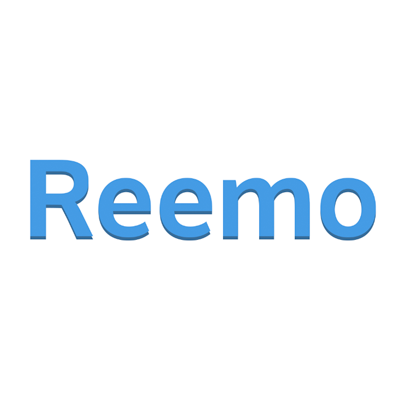 Reemo uses industry-leading Wearable and Smart Home devices to transform the senior living experience. Using a new and exciting network of technologies known as assistive technology, Reemo helps care providers remotely monitor the health and safety of its residents while helping seniors maintain their independence.
This Minnesota based company has developed the

Motion Wellness System. It is a unique and innovative approach that is a breakthrough for seniors that can help reduce their risk for falls. Through low impact exercise and guided activities, the system improves stability, balance, and coordination, and allows for social interaction that can be
multi-generational.

Telin Transportation is your first call to address your transportation needs. Telin sells, leases and services new and used commercial buses and vans. Their product line-up features the best buses and vans in the right size and style for your community to ensure safety and performance that lasts.
Wearable technology is one of the fastest growing

areas of innovation. The SmartSole, by GTX Corp. combines satellite GPS tracking, your smart phone or tablet, and insoles for shoes into a real-time tracking and monitoring approach for those individuals at risk to wander due to Alzheimer's, dementia, Autism, or other cognitive disorders. Improve compliance and eliminate the stigma and challenges that pendants, watches and bracelets present. Provide a watchful eye over your patients and peace of mind for your families.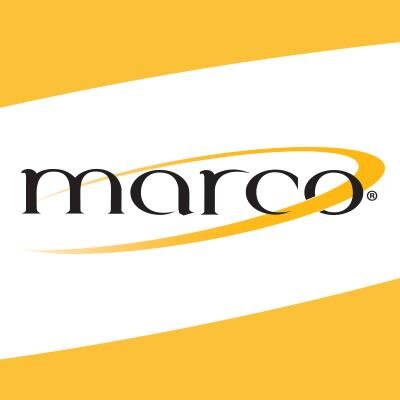 Technology can be expensive, hard to wrap your head around, and overwhelming to keep up with, yet it's critical to your organization's success.
Marco knows how immense and fluid technology can feel. They match you up with the right technology and keep it running smoothly day in and day out. They keep an eye out for products and processes that save you time and money.
Marco is big enough to offer premium quality and selection, and small enough to give you personalized service.