Scholarships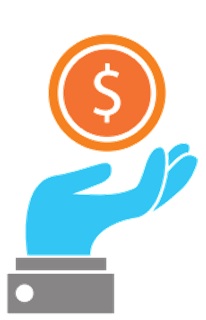 Creating Career Paths: Scholarships
The Nursing Facility Scholarship Program supports efforts to recruit and retain qualified employees and to expand and improve Minnesota's long-term care workforce. The program covers nursing assistant training and additional expenses, including child care and transportation costs. The Scholarship Program helps improve the education and skills of long-term care employees, and provide them with a means of career advancement.
The HCBS scholarship program covers the training costs for staff in housing with services, assisted living, adult day and home care. Each provider can develop their own criteria for how funds are distributed, but at minimum the funds must cover costs related to studies expected to lead to advancement within the organization or in long-term care. The scholarship program helps improve the education and skills of staff and provide them with a means of career advancement.
Get more information on how to write a successful application! Click here to listen to a recent MDH webinar and here to access a slide deck.
Nursing Loan Forgiveness is available to nursing home employees pursuing RN or LPN training. Employees can apply for the loan forgiveness program, administered by the Minnesota Department of Health's Office of Rural Health and Primary Care.
Summer Healthcare Internship Program
The Summer Health Care Internship Program (SHCIP) reimburses up to half the wages of summer interns working in skilled care centers and home care providers, as well as hospitals and clinics.
Internships can be life-transforming experiences for people, helping to expose them to all you have to offer. Whether you're bringing back a previous program or starting a new tradition for your organization, SHCIP provides an opportunity to expose secondary and post-secondary students in your community to the careers available in your organization at half the cost.
Employer applications are accepted annually each spring to participate in the SHCIP. Contact Sarah Bohnet at 651.603.3494 with questions.
Dual Training Competency Grants
For any organization interested in implementing the Health Support Specialist Registered Apprenticeship Program, this grant administered by the Office of Higher Education in partnership with the Department of Labor and Industry provides up to $6,000 per individual to cover education expenses.
The LeadingAge Minnesota Foundation sponsors a scholarship program for employees of our member organizations to support the professional development and career pathway of the aging services workforce.