38 Leadership Academy Fellows Recognized at Institute
On February 12, 2020 by Jodi Boyne
Leadership Academy celebrated its 10th Anniversary and 300th graduate when 38 fellows were recognized during last week's Institute & Expo.
This year's fellows featured a diverse group of professionals from around the state, representing virtually every service sector, profession and geographic region within the LeadingAge Minnesota membership.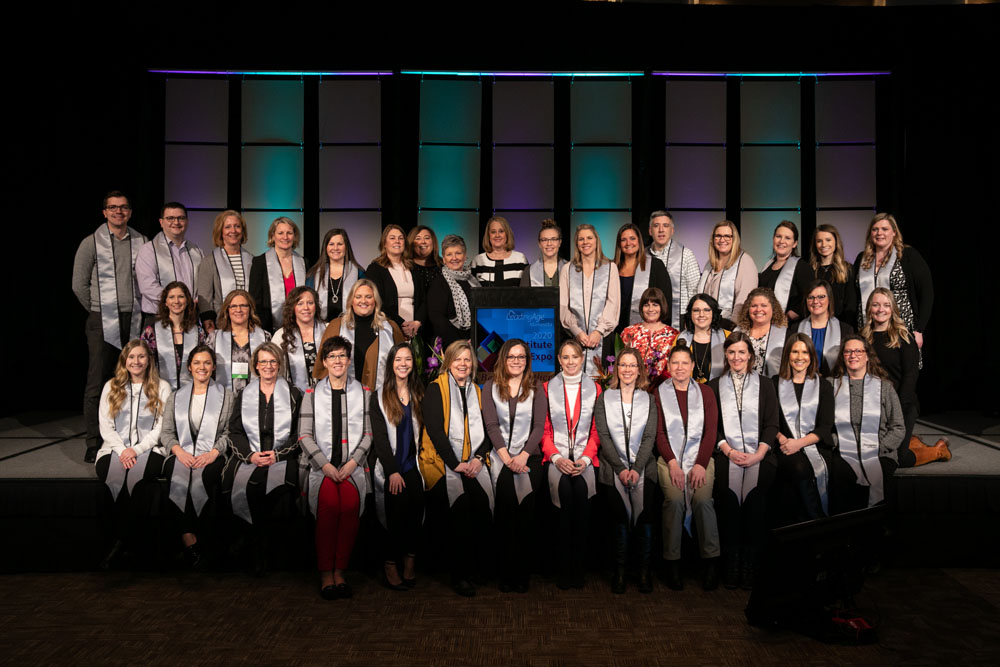 "The growth and success of Leadership Academy is because of our members coming together and taking charge of your own future; advancing your promising leaders and preparing them to create the future that we all want to see for our organizations, our staff, and most importantly for the people we serve in their later years," said President & CEO Gayle Kvenvold.
She also expressed appreciation to the 191 organizations who have invested in their emerging leaders and annual Bronze Sponsor member organization Healthcare Services Group for its consistent sponsorship of Leadership Academy since its formation.
"I want to especially thank the group of volunteer coaches for their extraordinary contributions of time and talent." Kvenvold said. "Coaches are Academy graduates who go above and beyond their regular work to guide and invest in our future leaders. This program simply could not exist without them."
2019 coaches were Michelle Harris, Sholom; Annette Greely, Jones-Harrison Residence; Joanie Lennick-Goulart, Ebenezer Tower Apartments; Kathy Olson, Three Links Millstream Commons Assisted Living; Emilee Sames, Episcopal Homes of Minnesota; and Jen Zinnel, The Glenn Hopkins.
Leadership Academy begins in May. Applications are due March 2. Learn more and apply.
Comments
Add a comment