Three Members Receive Award of Merit for Performance Excellence in Aging Services
On February 14, 2018 by Julie Apold
Benedictine Living Community of Duluth, Knute Nelson and Walker Methodist were recently recognized for their demonstrated commitment to continuous improvement and advancing performance excellence. The Awards of Merit for Performance Excellence in Aging Services were presented during last week's Institute & Expo.
"The quest to better our quality in aging services never ends. It is continuous, building on what you do well to provide exceptional care and service to aging Minnesotans," said Gayle Kvenvold, President and CEO, LeadingAge Minnesota. "By completing this intensive program, Benedictine Living Community, Knute Nelson and Walker Methodist are well-positioned to deliver services of higher quality and higher value that ensure the highest quality of life for those that they serve."
Performance Excellence in Aging Services was created by LeadingAge Minnesota in 2017 to help aging services providers innovate and improve the quality services and supports they provide to older adults. The continuous learning and development program is centered on the values and criteria of the Baldrige Performance Excellence Framework, which focuses on seven core areas of achievement and improvement demonstrated by high performing organizations:
Leadership: How management leads the organization and how the organization leads the community
Strategy: How the organization establishes and plans to implement strategic directions
Customers: How the organization builds and maintains strong, lasting relationships with customers
Measurement: How the organization uses data to support key processes and manage performance
Workforce: How the organization empowers and involves its workforce
Operations: How the organization designs, manages and improves key processes
Results: How the organization performs in terms of customer satisfaction, operational efficiencies, governance and social responsibility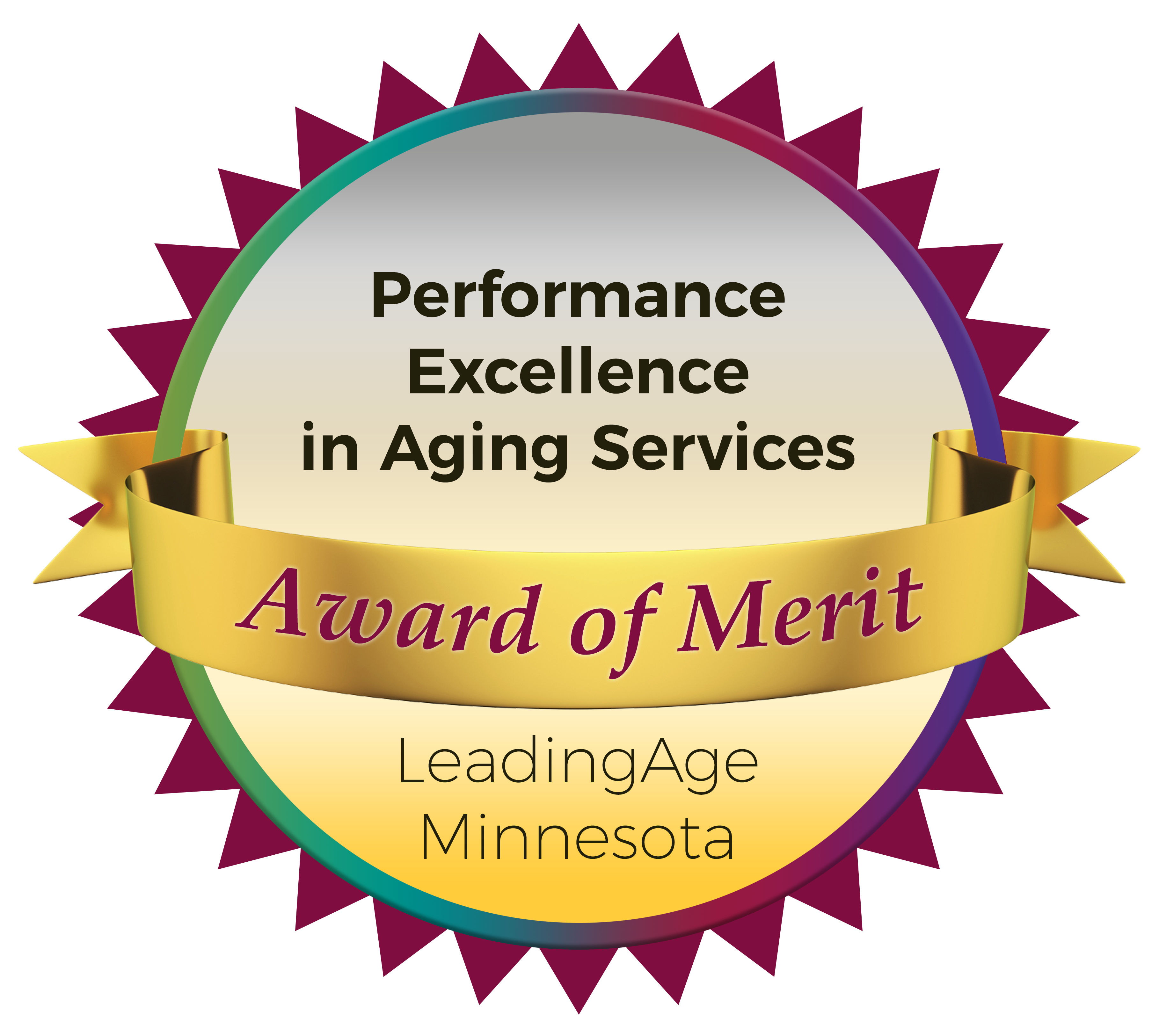 To receive the Award of Merit, an aging services provider must complete an in-depth organizational self-assessment that supports them in identifying, prioritizing and addressing improvement opportunities in their organization. Providers then must demonstrate that they have effective systems in place that will enable them to better serve older adults, empower staff teams, and achieve and sustain quality efforts more effectively.
"As we prepare to meet the needs of our state's fast-growing aging population, we are putting a concerted emphasis on helping aging services providers reach higher in their commitment to quality and excellence in the care and services they provide," Kvenvold said. "Our Award of Merit recipients have made an extraordinary commitment to innovation and excellence in caregiving that consumers deserve and families expect."
2018 Kick Off Meeting – March 15
Take the first step in your path to continuous quality. Join us on Thursday, March 15 for the Performance Excellence in Aging Services kick-off meeting. To register or more information, contact Julie Apold, Vice President of Quality and Performance Excellence, at japold@leadingagemn.org or 651.659.1407.
Comments
Add a comment