Argentum Public Policy Institute Recap
Posted on March 9, 2023 by Mark Schulz
This past week Argentum held its annual Public Policy Institute in Washington, D.C. The public policy event started on Monday afternoon and culminated with staff advocacy visits with Congressional officials in both the U.S. Senate and House on Wednesday.
Monday and Tuesday were spent learning about the current status of various topics impacting assisted living in the nation and preparing the group for its advocacy day with congressional leaders starting early on Wednesday.
Several influential keynote Congressional speakers spoke to the group about their desires and goals for caring for our aging population and included the co-lead for a new House caucus, the 21st Century Long-Term Care Caucus, Rep. Ann Kuster (D-NH), which solely focused on the topic of addressing long-term care needs now and into the future. This freshly established caucus is gaining members and traction at Congress. Its's goal is to partisan politics aside to deliver real solutions for our nation's long-term care providers and patients. The caucus will host regular meetings with members and stakeholders to identify areas for improvement and advance legislation to make a real difference for our communities.
Other topics discussed and information received included understanding the value of assisted living, preview of Argentum's Workforce Projections for Senior Care Report highlighting the need to fill over 3 million jobs by 2040.
One special note on was the fact our very own Rep. Michelle Fischbach (R-Minnesota Congressional District 7) was honored to be one of Argentum's Women in Leadership senior living Congressional champions. She was honored at an evening reception along with other several others.
Notable members who attended and participated in the advocacy efforts with connections to Minnesota event included the following:
Jessica Lacher, Benedictine Health System
Dan Merriman, Life Care Services
Chris Hyatt (and other team members), New Perspectives
Mark Schulz, LeadingAge Minnesota
If you are not already an Argentum member, please consider it. Argentum membership information can be found here or you can reach out to Luke Jenkins, Director of Member Services, with membership inquiries.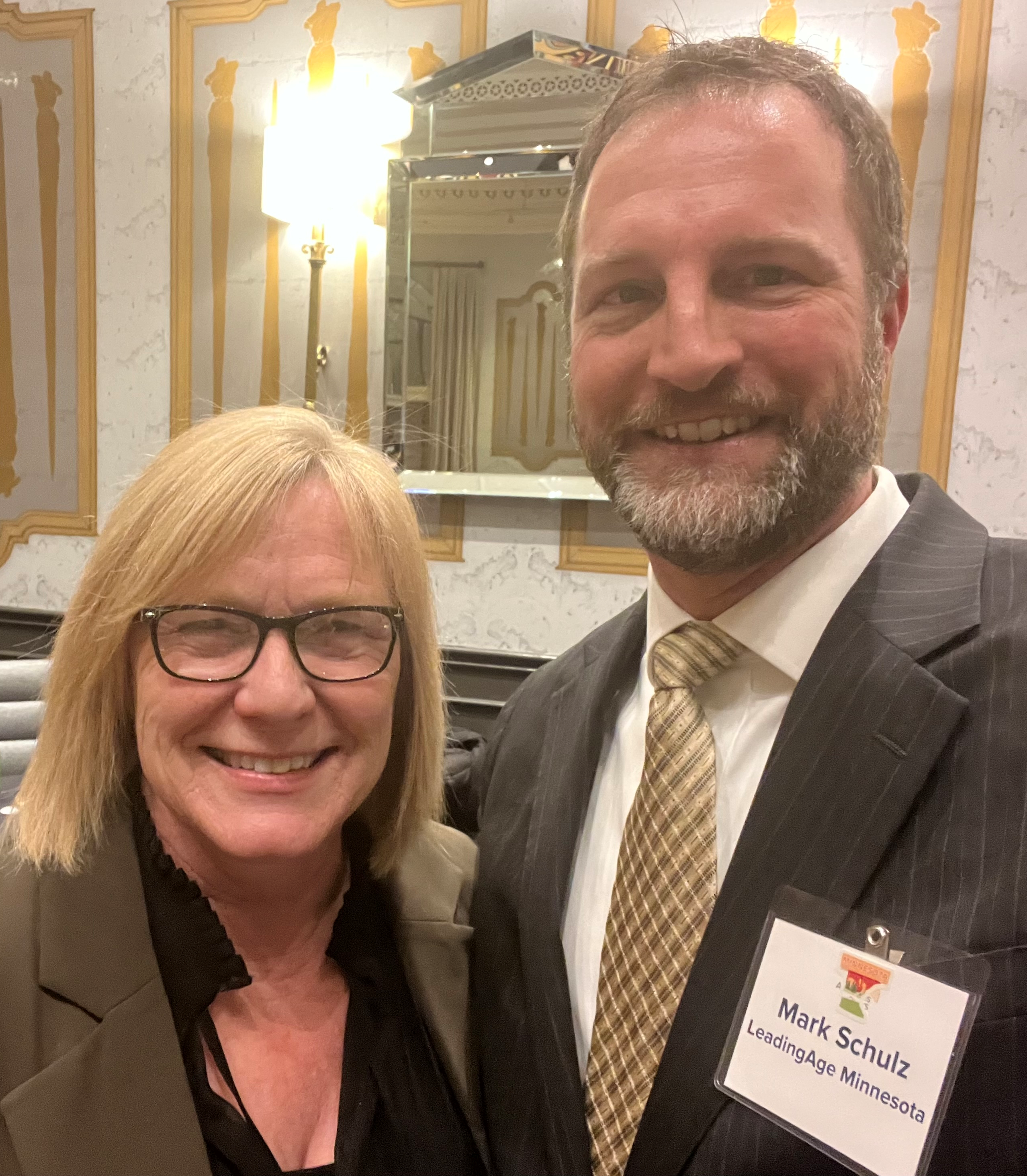 Comments
Add a comment