Direct Caregivers Make Direct Impact on Quality
On August 13, 2019 by Jenna Kellerman
Quality improvement projects developed by Health Support Specialists from Avera Marshall, Three Links, Traverse Care Center and Regent at Burnsville were recently selected as the winners of the ICan Innovation Contest.
The quality improvement projects were completed through a pilot with the ICan initiative in LeadingAge Minnesota's Performance Excellence in Aging Services program. ICan is designed specially for aging services and is based on an acute care model called TCAB, intended to transform care at the bedside.
To participate in the contest, HSS participants designed, launched, tracked data, and analyzed outcomes of identified quality improvement projects.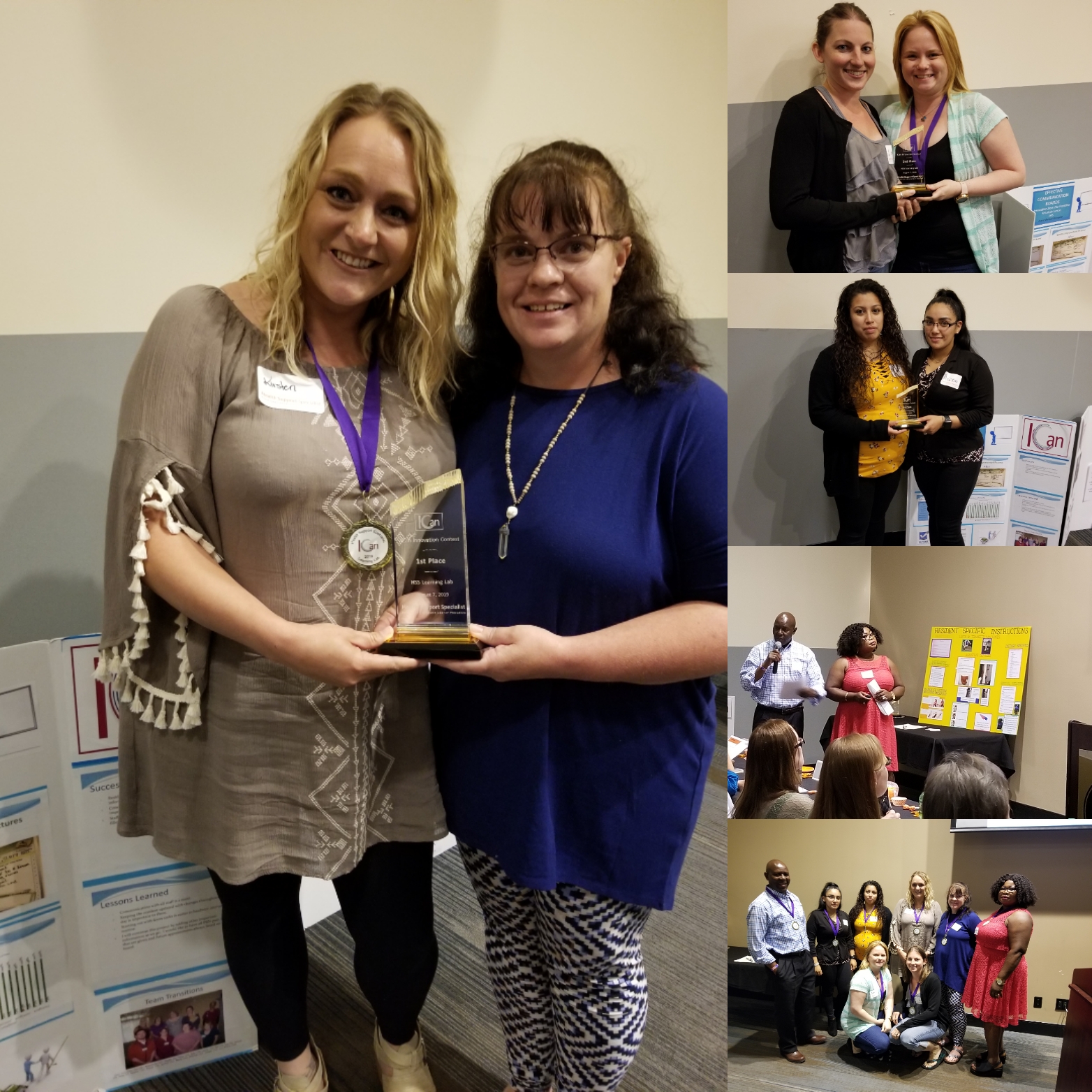 After an incredibly difficult round of judging, the team from Avera Marshall was named the winner of the ICan Innovation Contest. Their work on a new fall prevention initiative called "Operation Eagle Eye" was led by HSS staff, Krischelle Larson and Kirsten Wall, focusing on reducing the number of falls by 25%. Data showed that the team decreased the number of falls significantly over the course of 4 months, with zero falls charted in the last month.
Second place went to Deena Brandner and Leah Holm from Three Links in Northfield, for their Save the Flagged project, where the team researched and implemented a new fire drill and fire safety policy and procedure.
Third place went to Traverse Care Center for their The Beauty Within project, where HSS staff Melissa Gonzalez and Pearl Sanchez updated the Beauty Salon, increasing the number of residents utilizing the salon services.
An honorable mention was given to the team at Regent at Burnsville, including HSS staff Hamilton Maroro and Julianna Akuoko, for their project Residents' Specific Instructions Binder. Their goal was to provide clearer directions for individualized care for each resident and to alleviate resident anxiety, better manage pain, and increase resident satisfaction.
The ICan program was developed by LeadingAge Minnesota to support its broader Performance Excellence in Aging Services Program. The program's goal is to engage leaders at all levels of the organization with a special focus on front-line staff. There are plans to launch ICan at a larger scale now that the pilot has completed three terms.
Judging the ICan competition were: Leslie Philmon, Senior Field Representative with the Minnesota Department of Labor and Industry; Terri Foley, Program Officer with LeadingAge Minnesota Foundation; and Sandy Bensen, former HSS Transformation Coach.
Congratulations to everyone who participated in the ICan Innovation Contest!
Comments
Add a comment