"Helicopter Angels" from Minnesota Veteran's Home Adult Day Receive Make Zero Harm Possible Award
Posted on June 4, 2019 by Jodi Boyne
A team of program assistants from the Minnesota Veteran's Home – Minneapolis Adult Day Center are the first recipients of the Make Zero Harm Possible award from LeadingAge Minnesota. Olubunmi Gbadamosi, Mary Falkowski, Maggie McGown and Gloria Smith were recognized for their work to reduce falls among clients who attend the Adult Day Center.
The award recognizes staff in who demonstrate their commitment to treat the people they serve with respect and dignity – always, and to keep them safe by speaking up to prevent harm.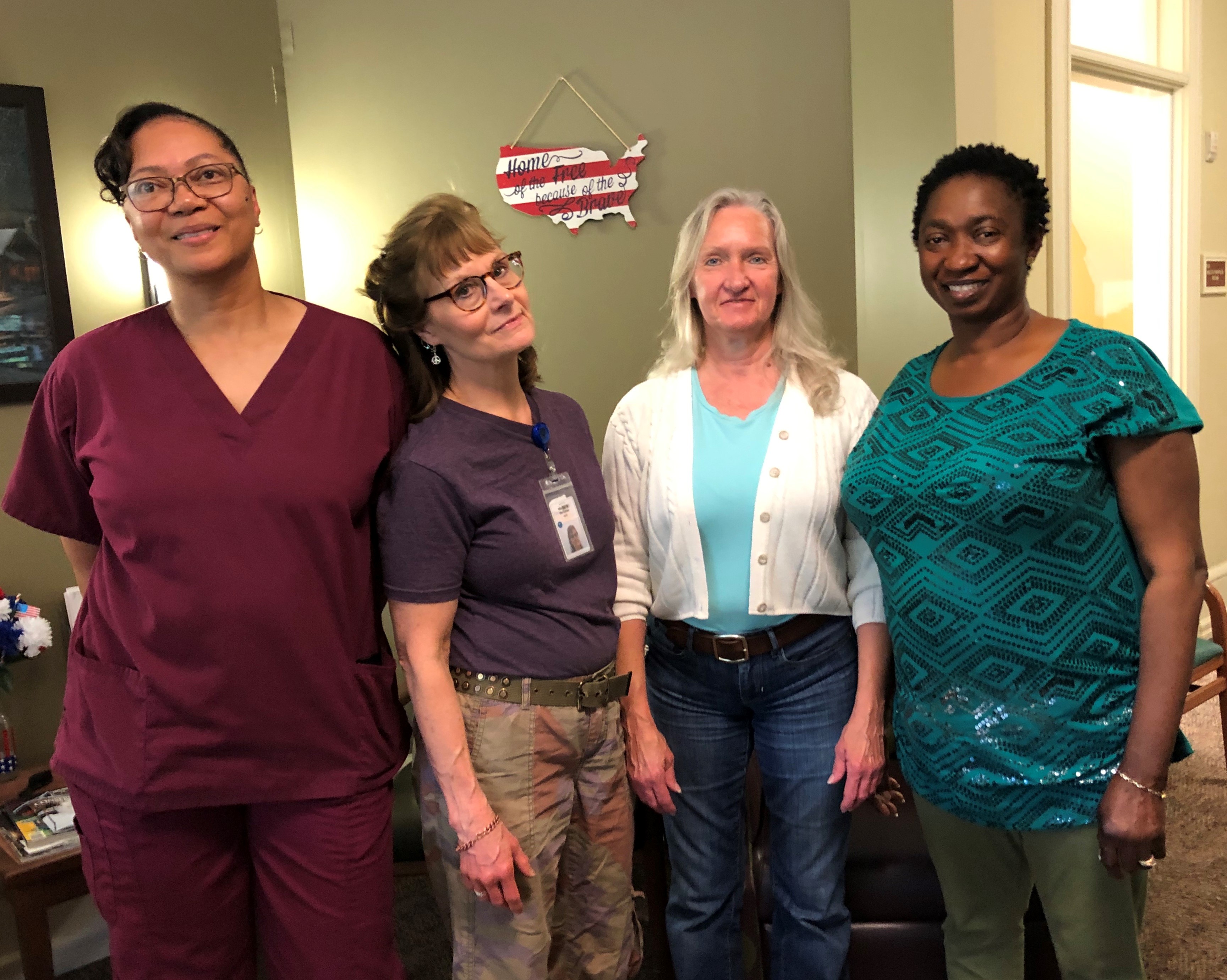 Ann Rostratter, RN-Director at the Minneapolis Veteran's Home – Minneapolis Adult Day Services center, calls Olubunmi, Mary, Maggie and Gloria her "helicopter angels" for their work to know and understand the individual needs of each person they serve and monitor them for when additional assistance was needed to reduce the risk of a potential fall.
"Our staff gets to know our clients so well that they become in tune with them and can be proactive with safety measures," said Ann Rostratter.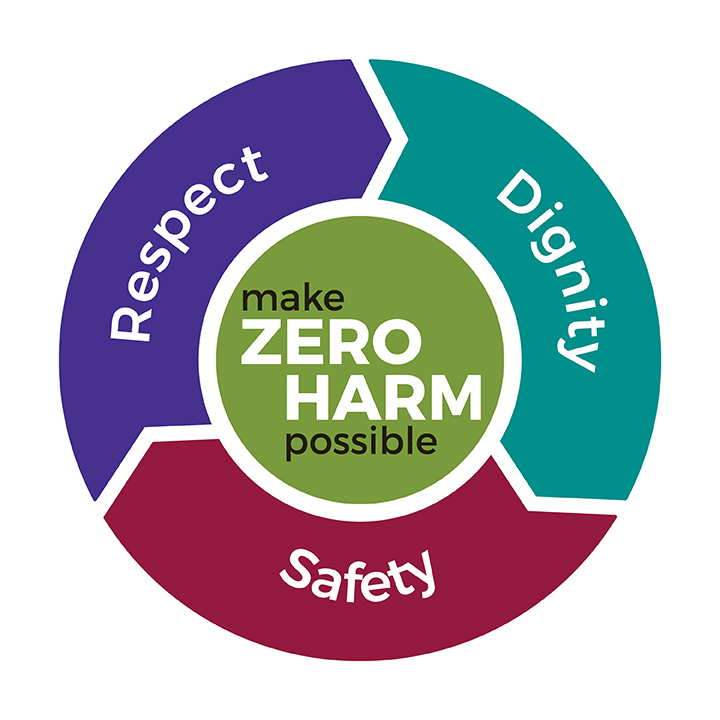 The Make Zero Harm Possible award is one component of LeadingAge Minnesota's Safe Care for Seniors initiative, a comprehensive safety and quality improvement program designed to strengthen the culture of safety, prevent the risk of harm before it occurs, and uncover new opportunities for learning and improvement in the delivery of care and services.
"It is because of the actions taken every day by dedicated caregivers Olubunmi, Mary, Maggie and Gloria that seniors who participate in adult day programs receive safe, quality care and the support they need as an integral part of a life well lived," said Gayle Kvenvold, President and CEO, LeadingAge Minnesota. "It is a true honor to recognize these women for going above and beyond in their work to achieve clinical outcomes and enhance person-centered partnerships with the seniors they serve."
To read more, see Helicopter Angels Receive Make Zero Harm Possible award.
To learn more about the award or to nominate someone from your team, visit Make Zero Harm Possible.
Comments
Add a comment