Members Attend LeadingAge Minnesota Mini Day at the Capitol
Posted on April 13, 2023 by LeadingAge
On Wednesday of this week, a group of LeadingAge Minnesota members attended a "Mini Day at the Capitol" in an effort to continually share our stories and drive legislative action. They had the opportunity to meet with their lawmakers to discuss our long-term care policy priorities and share their stories.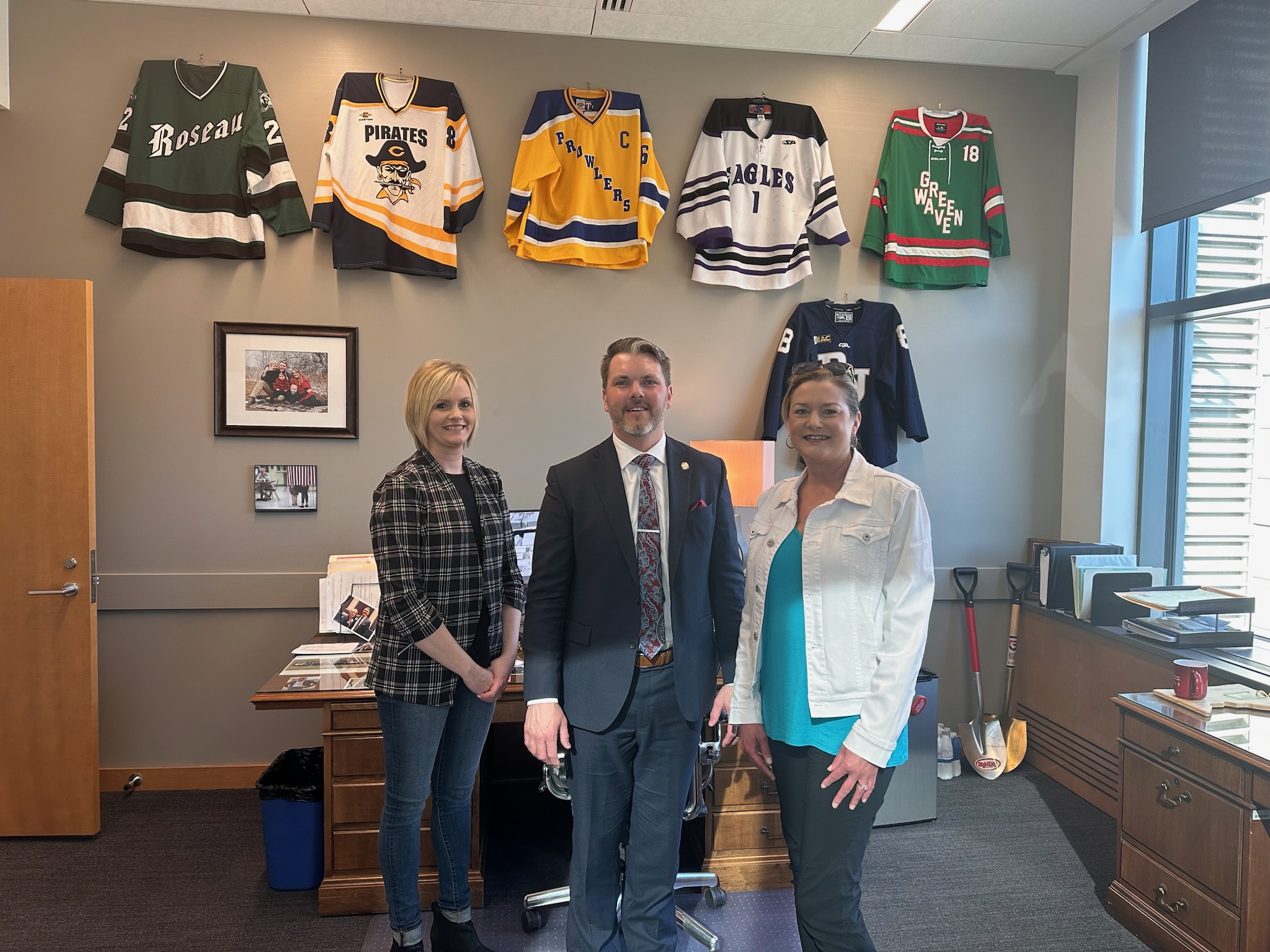 Pictured: Jessie Lunde-Burnside from Viking Manor Nursing Home, Minority Leader Mark Johnson (SD1), Angie Nelson of Halstad Living Center
Couldn't attend a Day at the Capitol? It's not too late!
At this point in the legislative session, your voice is critical. Your influence on your lawmaker can make a difference as the two legislative bodies debate differences between omnibus budget bills in conference committees. We need legislators to do their part for Minnesota's seniors and caregivers during this crucial part of the legislative session. They live in your communities, and some of them have family in your buildings. Now is the time to remind your state representative and state senator that seniors and their caregivers can't wait any longer for their leadership.
Please consider joining us for our final Day at the Capitol on Wednesday, May 11, 2023. If you'd like to attend one of the mini advocacy days, please send the following information for attendees from your organization to Kayla Khang at kkhang@leadingagemn.org
First and last names
Titles and organization/location they work at
Email address
Work address
Home address (if they're also interested in meeting with the legislator whose district they live in)
We hope to see you and your team at one of our "mini" Days at the Capitol, and please reach out to Kayla with any questions.
Comments
Add a comment