Veterans Club Adult Day Services: A Leader in Safe Care for Seniors
On December 18, 2019 by Jodi Boyne
At the Veterans Club, the Adult Day Services program at the Minnesota Veteran's Home – Minneapolis Campus, excellence is not one act but a habit. A mission to personalized care and support for the clients they serve combined with a commitment to respect, dignity and teamwork elevated this program to one of the higher levels of recognition in our Make Zero Harm Possible program.
It was no surprise that shortly after creating the Make Zero Harm Possible program as part of Safe Care for Seniors that we received a nomination from Ann Rostratter, RN-Director, Adult Day Services Program at the Minnesota Veteran's Home. The program, under Ann's leadership, is recognized for its quality programming, person-centered care and a dedicated, loyal team of caregiving professional who were living and modeling the words of the Safe Care for Seniors pledge to safety, respect and dignity long before it existed.
At a celebration ceremony yesterday, four dedicated caregivers were recognized for their leadership in identifying a need for quality improvement in their setting after seeing an increase in falls or symptoms that could potentially lead to a fall among their clients.
Olubunmi Gbadamosi, Mary Falkowski, Maggie McGown and Gloria Smith undertook a major initiative reduce and prevent falls. Since launching the initiative in August 2018, they have dramatically reduced falls and the risk of falls – only seeing five falls since the program's inception. This incredible outcome is only matched by the person-centered relationships that were enhanced by how they approached and continue to implement the program.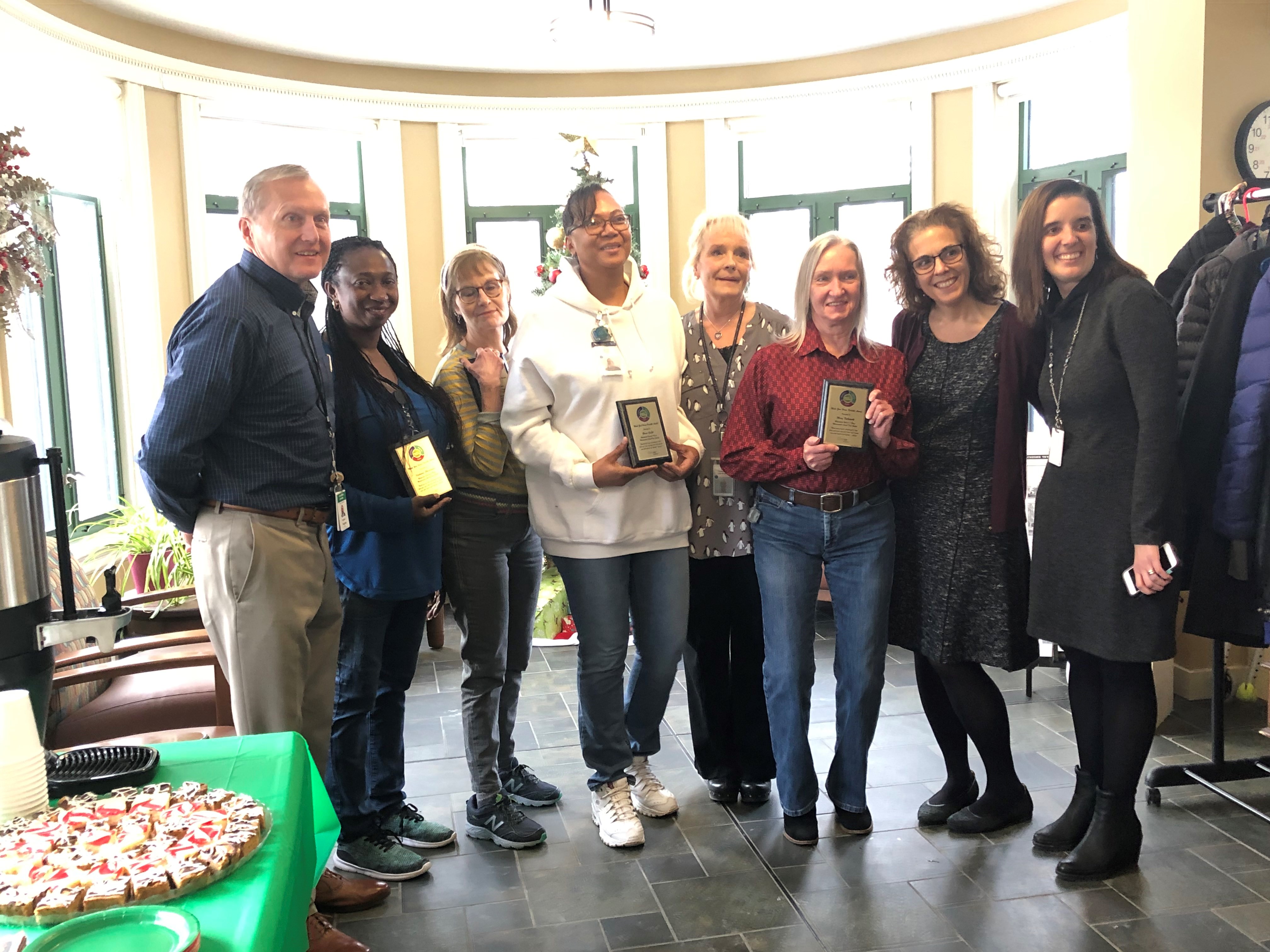 "We are in tune and in touch with the needs of our clients. We recognize when something is out of sorts or when a change in health happens, and we take the opportunity each day to talk and partner with our clients to continue to meet their individual needs," said Rostratter.
"It is because of actions taken every day by caregivers like Olubunmi, Mary, Maggie and Gloria that our aging veterans and seniors across the state are receiving quality and experience a life well lived. It is an honor to recognize these women, who are affectionately referred to as Helicopter Angels, for modeling the best very of our field," said Gayle Kvenvold, President and CEO, LeadingAge Minnesota.
To read more, see 4 Program Assistants Receive Make Zero Harm Possible Award.
Comments
Add a comment