Assisted Living Licensees come in all Sizes and Locations
On September 30, 2021 by Bobbie Guidry
This week's report from the Minnesota Department of Health (MDH) on the status of current assisted living licensees provides a glimpse at the composition of assisted living around the state. Of the currently licensed 1973 assisted living facilities, 1337 of those are in the seven-county metro area, leaving 636 throughout the rest of the state.
The capacity per licensed facility is generally smaller in the metro area than throughout the rest of Minnesota; 75% (1008) of facilities in the Twin Cities area have ten or fewer residents, while 224 facilities have between 11 and 100 residents and 103 have 101 or more residents.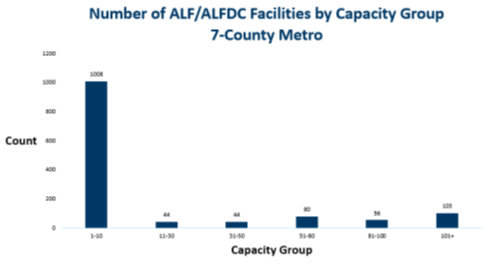 Comparatively, in outstate areas, the largest category for capacity was the 11-30 resident size facility, with the size of setting more evenly spread across the spectrum.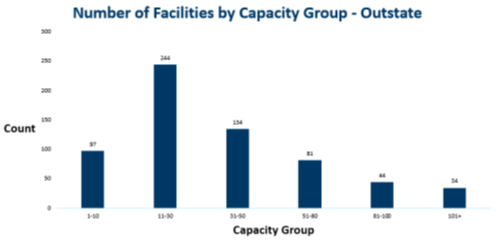 The total capacity of available assisted living or assisted living with dementia care licensed facilities is 33,386 in the seven-county metro area and 25,409 in the remainder of the state.
Surveying of assisted living licensed facilities has begun. As of this week, MDH had completed 17 surveys since Aug. 1. To meet the statutory requirement of surveys being conducted every two years, MDH aims to provide approximately 25 surveys per week.
Comments
Add a comment